A Frenzy of Cherry Blossoms
Photogenic alleés may attract crowds, but discover trees throughout the city in less-trafficked spots.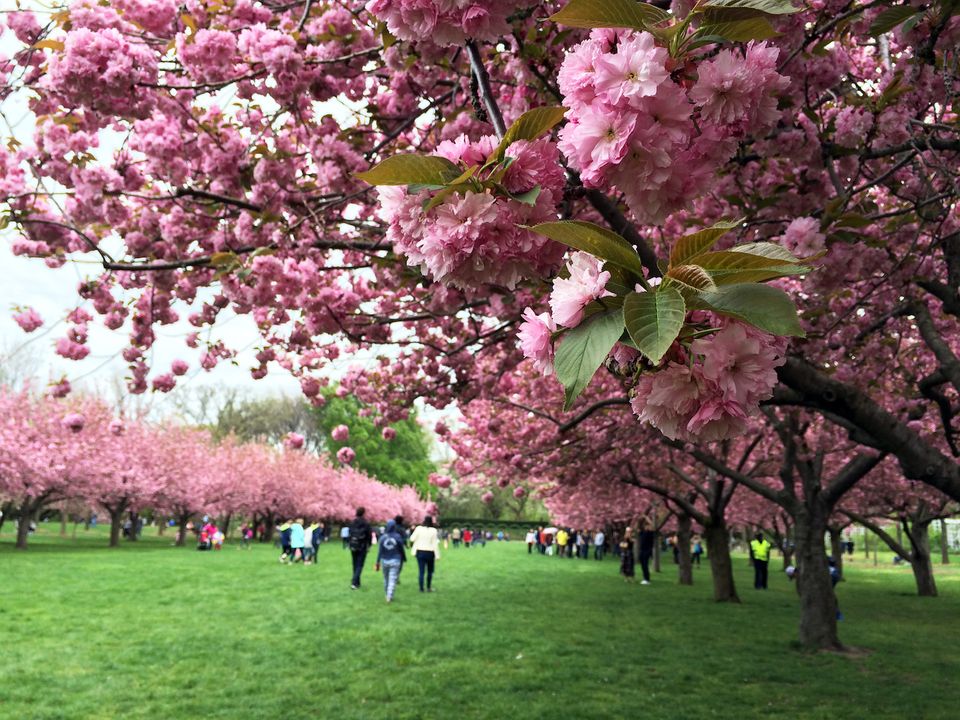 Somewhere at the bottom of the ocean, a phantom forest may be growing. The first shipment of cherry trees sent to New York City from Japan in 1909—timed to celebrate the 300th anniversary of Henry Hudson arriving in the harbor—was lost at sea when its steamer sank. The second shipment arrived late for the party in 1912, but its over 2,000 trees survived and were planted around Manhattan. Cherry groves dating to this gift still flourish, including in Riverside Park and Sakura Park—named for the trees—and alongside the Central Park Reservoir, where you can find old trees with gnarled and stooped trunks. The trees usually only live for about 60 years, so many are replacements from when elders have died.
There are different varieties to appreciate: the early blooming weeping cherries with their pendulous branches of rose-colored flowers, the snowy white Yoshinos, and the vibrant pink Kanzans. The clouds of blossoms cause a frenzy in places like Roosevelt Island and the Brooklyn Botanic Garden, where their photogenic alleés attract the crowds. But you can discover them throughout the city in less-trafficked spots, from magnificent street trees that carpet the sidewalk in petals to Brooklyn's Green-Wood Cemetery, where some weathered examples line a path on Battle Hill. From there, you can look out to the skyline of Manhattan; imagine the cherries blooming somewhere in the shade of the skyscrapers.
Winter has been long, and while the first crocuses gave their whispered hints and the daffodils have shown their sunny faces, now it is truly spring. By the time the petals of the cherry trees all fall, the cold and snow will be a memory, and there will be a whiff of summer in the air.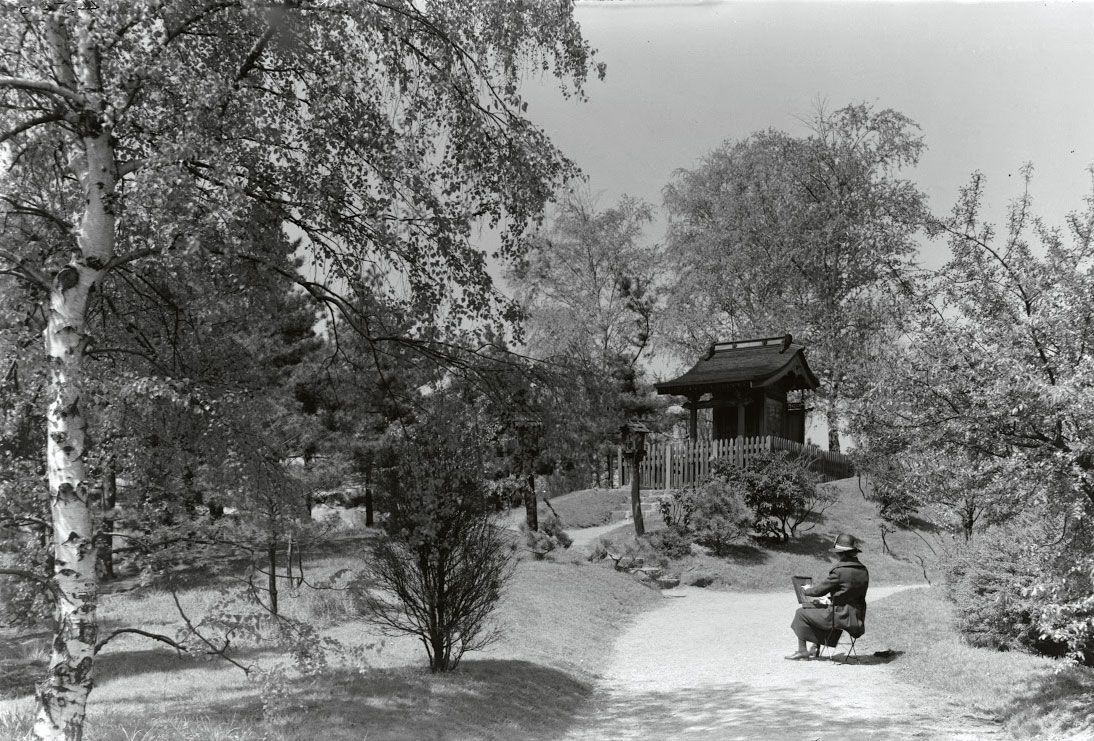 Visit Kissena Park in Queens to witness another arboreal import from Japan. In the late 1880s, the Parsons Nurseries imported thousands of Japanese maples, the first arrival of the trees in the US. Some of these tree elders still thrive in their orderly nursery rows. (Parsons also imported Japanese chestnut trees that have a less glorious legacy: the chestnut blight that killed billions of trees.)
Heirloom trees are blooming in community gardens and on Governors Island through botanist and artist Sam Van Aken's Open Orchard project. WNYC reported this week on the small but significant trees, such as a rare apple tree that is among the country's oldest varieties and a peach variety which, story goes, dates to someone tossing a peach pit between buildings in Lower Manhattan.
"I cannot tell a lie," said George Washington after fecklessly felling a cherry tree. Of course, that anecdote itself… was a lie spun up by an early biographer, but cherry trees are indeed entwined with Washington's story. One mid-April day in 1789, the soon-to-be-president sailed into Manhattan for his inauguration, making his way from the wharf to the nation's first Executive Mansion at 3 Cherry Street. Its namesake cherry trees—imposed on the landscape a hundred years before as part of an Englishman's pleasure garden—had in turn given way to a wider street and silk-stocking manors. Today, that proto White House is long gone, and a commemorative bronze marker is nigh inaccessible on the side of a Brooklyn Bridge mooring. Consider how the things we plant and build with longevity in mind will one day fall like ephemeral blossoms. But this should not be a bleak contemplation of Ozymandias in the sand. Welcome change and, while it lasts, bask in the pink glow of cherry trees.