The Crocuses Awaken
The crocus breathes out its feather-veined lavender and white petals, coalescing like warm words on a cold morning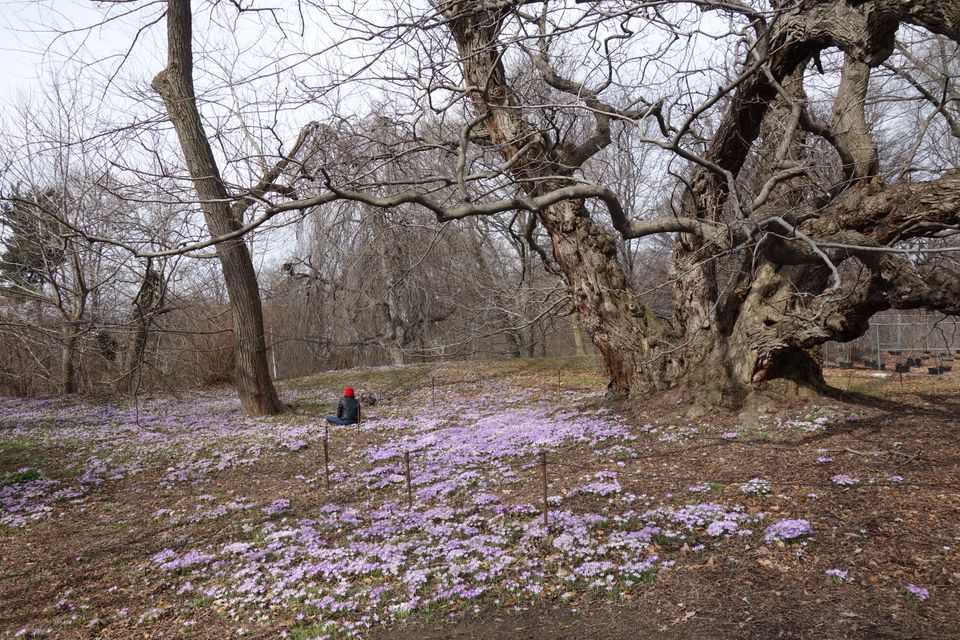 The crocus, like its fellow urbanites, can't wait to throw off the heavy pile of winter. Beneath the city soil, brown, garlic-like corms hold their breath. Then, first testing the air with slender, grasslike leaves—lingering snow be damned—the crocus breathes out its feather-veined lavender and white petals, coalescing like warm words on a cold morning.
It is not native to our shores. Accompanying the showier tulip that will succeed it in spring, the crocus was likely first transported here by Dutch colonists. A Description of New Netherland, published in 1656 by Adriaen van der Donck, lists crocuses among the roster of imported ornamental flowers (it also includes a long chapter entitled "Of the Nature, Amazing Ways, and Properties of the Beavers").
Centuries later, these small blooms have escaped the formal boundaries of long-forgotten burghers' gardens, and run feral in parks, vacant lots, and tree pits. Fooling us into thinking they are wild. Find one of these bright patches before birds or rats nibble off the tender shoots. And in stumbling upon it, know that warmer days are sure to follow.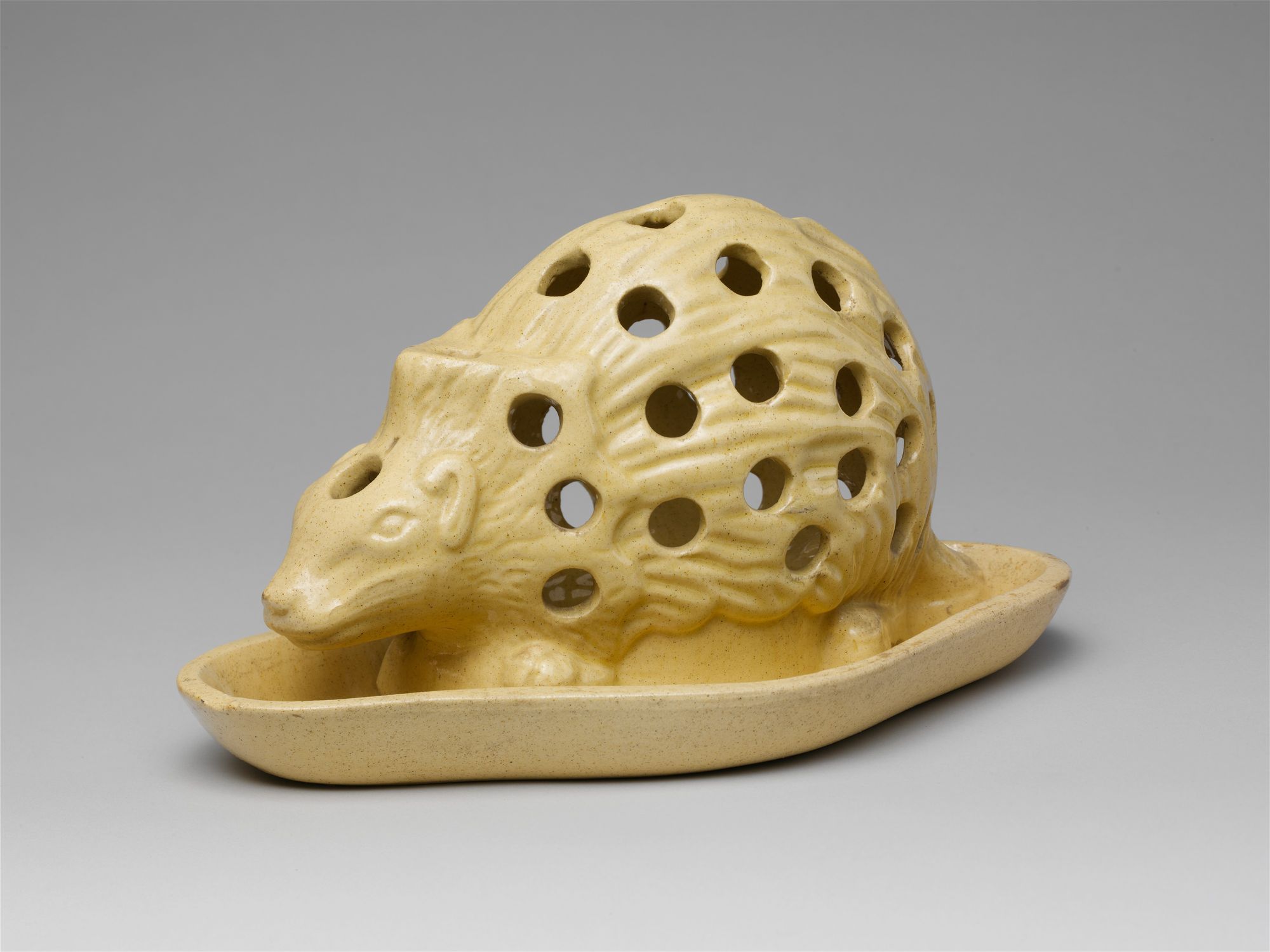 Among the blankets of spring crocuses are the 50,000 bulbs planted in the fall of 2020 as a living memorial for those who died of COVID-19.
Although the official start of spring is March 20, its arrival is heralded by the Delacorte Clock's switch to the spring playlist on March 2. The whimsical timepiece at the Central Park Zoo comes to life every half hour when its bronze animals whirl to the chiming tunes, now through May 31 including such seasonal bangers as "Apple Blossom Time," "Waltz of the Flowers," "Singing in the Rain," and "Tiptoe Through the Tulips."
Saffron, one of the most expensive spices in the world and producer of a sun-kissed yellow pigment, is the dried stigma of an autumn crocus. In homage to this tiny bringer of hope, cast off the blacks and greys of New York winter. It is time to wrap yourself in crocus purple and yellow.
---