The Bluebells Are Ringing
Pause by the spring bluebells and listen: these flowers have lore of enchantment that reverberates even in NYC.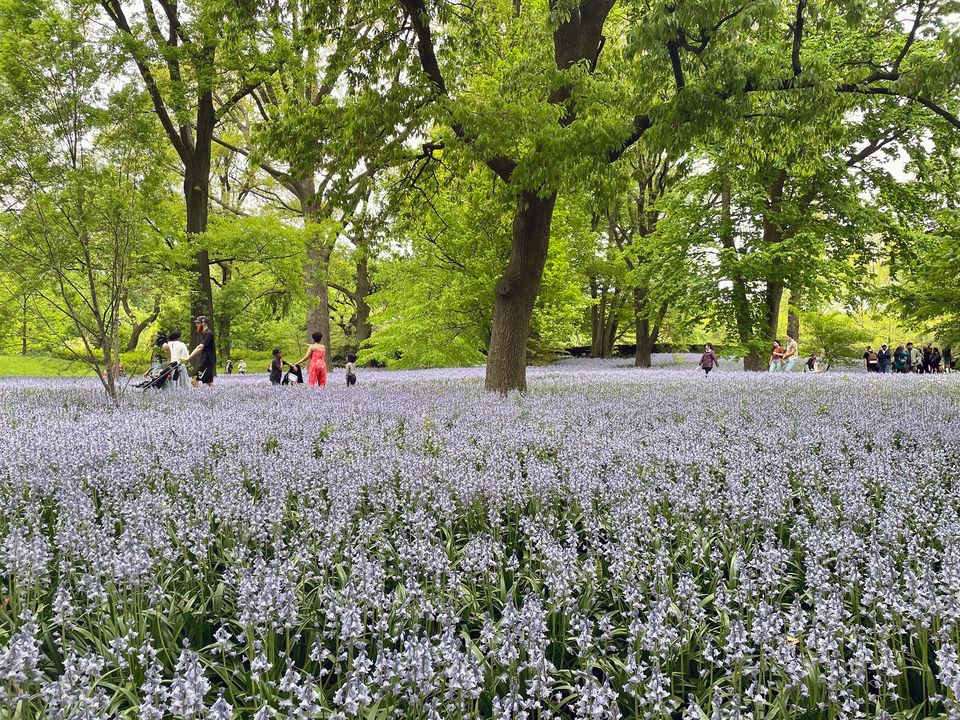 Carpets of bluebells are often seen in the ancient woods of Europe; in New York, a much newer one flourishes each spring. The Bluebell Wood of the Brooklyn Botanic Garden has over 45,000 Spanish bluebells—Hyacinthoides hispanica 'Excelsior'—planted in 1994. The blooms only last about two weeks, making for an ephemeral May pilgrimage.
You can also find Virginia bluebells (Mertensia virginica) opening around the city, initially blooming pink and then fading to a color reminiscent of a spring sky. Unlike the Spanish bluebells that are mostly found in cultivated gardens, these are native to eastern North America and are most common in the cool corners of shaded woods.
There is much lore around bluebells and the association of fairies with their violet-blue flowers. One is that you can ring the bell-like flowers to call the fairies to gather. If you find yourself in the Bluebell Wood while they are in bloom, delicately touch one of the flowers; listen for the chime. It may be hard to hear with human ears. Wait and see what magic comes.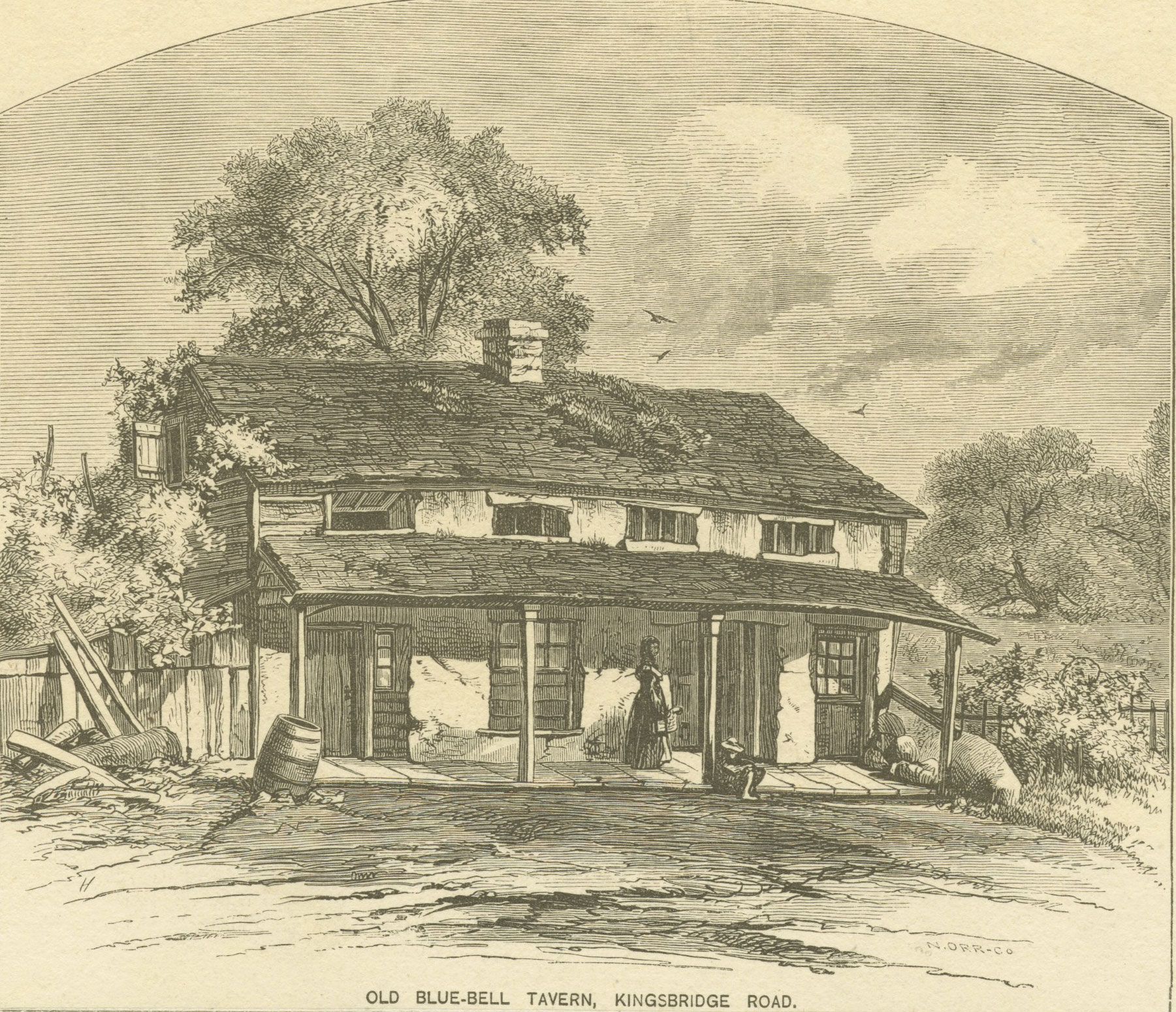 In the 18th century, the Blue Bell Tavern at today's 181st Street and Broadway in Manhattan was a popular spot for travelers, most notably members of the Continental Army during their flight from the British in 1776. The head of the statue of King George that was torn down in Bowling Green was even skewered on a pole in front of the famed inn. It was completely demolished by 1915, although, as the Bowery Boys blog relates, it "lived on long after its demolition in a most curious way — as a well-known miniature housed at the Museum of the City of New York."
Want to enchant your garden with fairy-friendly flora? Lore says that along with bluebells, hawthorns attract fairies (who bring bad fortune to those who cut them down without permission). Foxgloves, too, are said to be fairy favorites, with dew on their blooms able to be used in spells to contact them. And some have said they like to make their homes in the trunks of oak trees. If you can find the tiny doorway, you can ask for a favor and leave a lock of hair as a tribute.
The bowed head of the bluebell has frequently made it a symbol of humility; perhaps that is why a folklore belief goes that a person wearing a wreath of bluebells must tell the truth. And if you are able to delicately turn a bluebell flower inside-out, it is said that you will win the heart of someone you love. Spent time with this season's bluebells and discover the truth of your heart.