Aromatic Lilacs Perfume Streets and Homes
A yard is a rarity in NYC; a balcony with plants is a luxury. But everyone can have a vase of fragrant flowers to brighten up their room.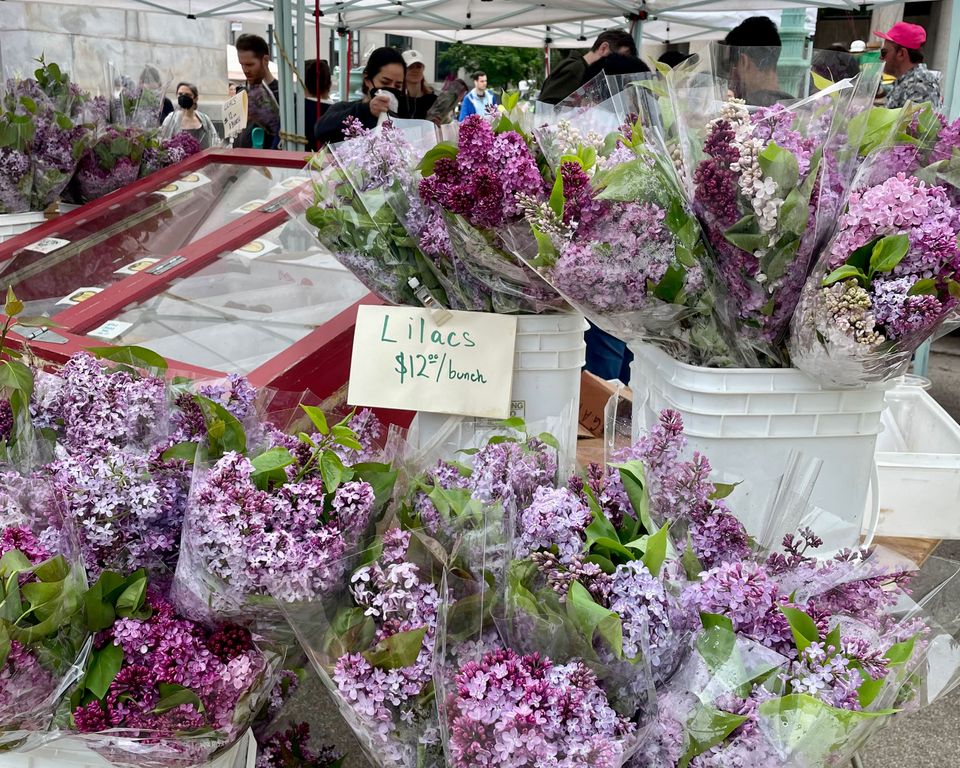 A yard is a rarity in New York City; a balcony with plants is a luxury. But everyone can have a vase of flowers to brighten up their room. Each week at the greenmarkets, there are small reminders of the seasons' constant changes. Keep an eye out as you approach, and you will see people with flowers or other foliage grasped in hands or tucked into tote bags.
After the holiday bouquets of evergreen, only bundles of twisted sticks or dried flowers were found among the winter stands overflowing with root vegetables. Branches of golden forsythia and cherry blossoms are some of the earliest signs of spring. Then there are the colorful tulips and the peonies as the months grow warmer with their heady fragrances and buttery petals.
Lilacs are now in bloom, bringing their rich scent and purple flowers to the markets. Lines form to bring home this redolent marker of spring. You can also find them in the Central Park Conservatory Garden, blooming next to the twisted trunks of the crabapples, and in the Brooklyn Botanic Garden, where over 100 specimens present an array of colors from white to magenta. In the New York Botanic Garden, there is a bounty of them that visitors since 1896 have been enjoying each spring.
It is a great time of year to visit a garden for any reason, but also stop by the greenmarket near you for those fleeting opportunities to hold a bouquet of lilacs in your hands, carry them home, let their perfume fill the space, watch them slowly fade as the seasons race on. Each day we are changing, and nature moves swiftly around us.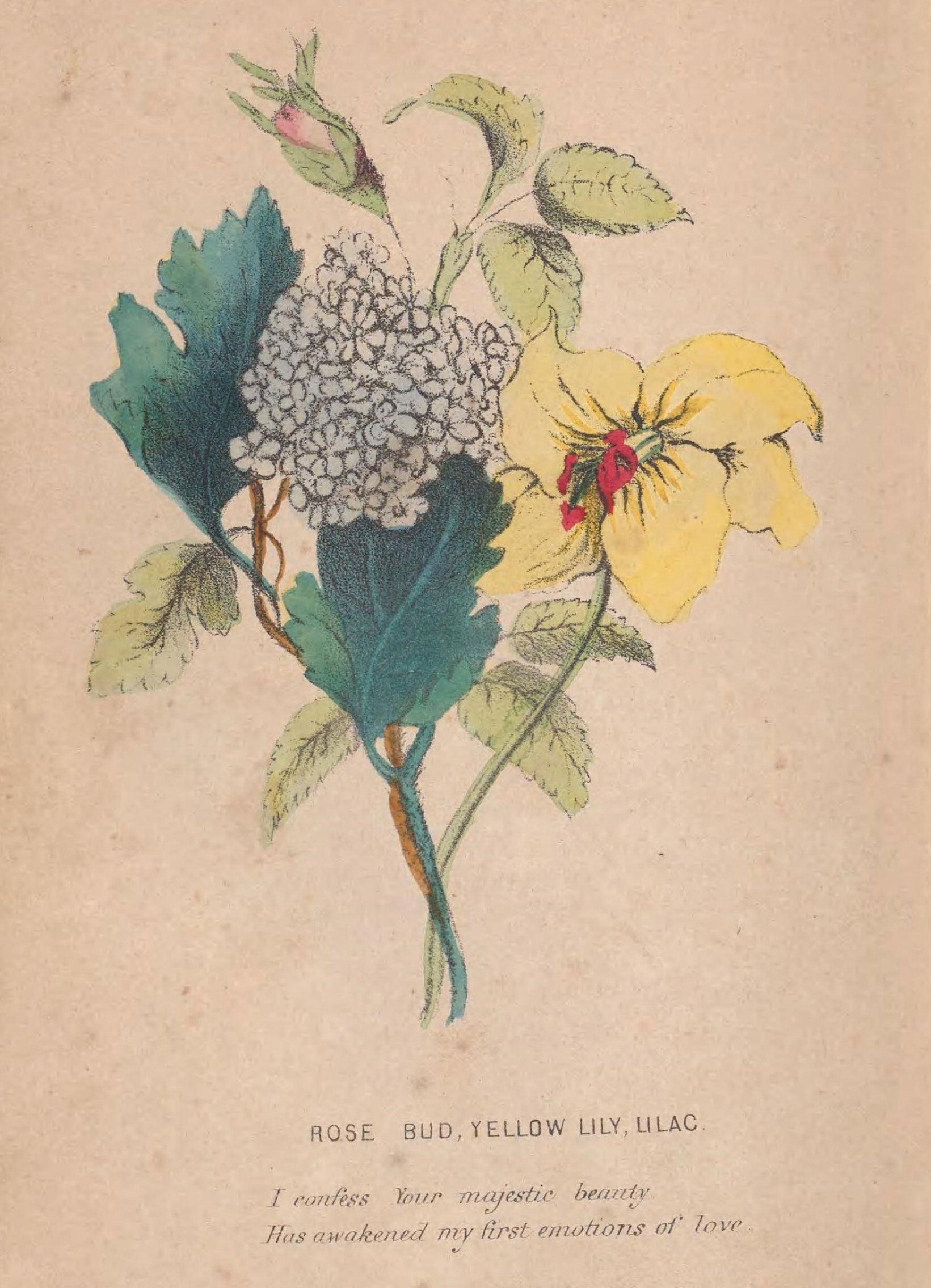 Lilac, with its blooms coming early in the season, was often used to symbolize the "first emotions of love" in the Victorian language of flowers. See how in the bouquet above from the 1858 The Floral Offering it has been combined with yellow lily for "majestic beauty" and a rose bud for "secrecy" to transmit a message in a bouquet. Explore the fine collection of language of flowers books digitized by the Biodiversity Heritage Library for more ideas to place lilacs into coded arrangements.
Did you know that New York has an official State Bush, and it is the lilac bush (Syringa vulgaris)? Toast to the honor by trying your hand at making lilac tea or some more adventurous lilac wine.
Docked at Pier 25 in Hudson River Park is the Lilac, the only surviving steam-powered lighthouse tender ship in the country. It was not uncommon for tenders to be named after flowers, with the Amaranth, Azalea, Camellia, Dahlia, and Marigold all helping to maintain American lighthouses in the early 20th century.