The Evening Sky Flowers In Flame
A searing screech salutes the dying light. Fireworks season is upon us.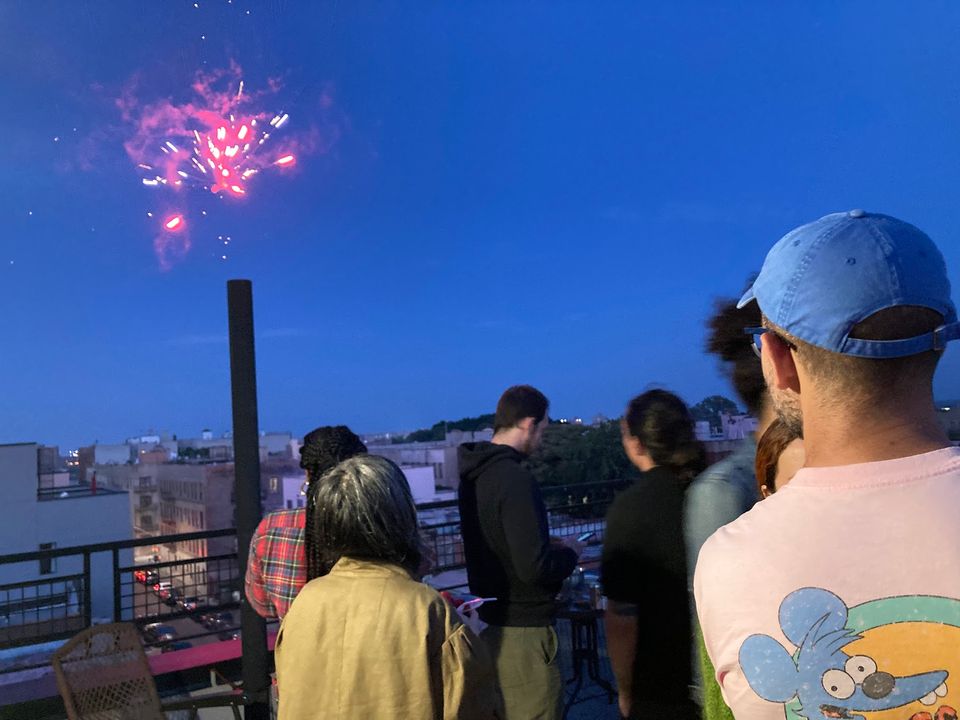 It begins one night just after sunset. A single searing screech salutes the dying light. A flock of pigeons scatters in the dusk. Fireworks season is upon us. Over the nights to come, the tones will build from solo soprano wails into arpeggiated showers of light and sound that pierce our slumber and leave 311 operators wishing for some other complaint, any other complaint.
Centuries ago, a monk from Liuyang named Li Tian was humanity's Promethean pyrotechnologist—inventing firecrackers and paving the way for the golden-lit skies of Imperial China. In the 16th century, European carnival revelers danced with handheld fireworks, donning suits of fresh green leaves to dampen stray sparks. In 1882, thousands of visitors to Coney Island witnessed The Last Days of Pompeii as a fireworks Vesuvius erupted in light over mammoth theatrical sets and a man-made lagoon. "None should fail to witness these Wonderful Triumphs of Science and Art. One visit does not suffice. Special Music by Gilmore's Unapproachable Band. Every Evening Except Sunday and Monday."  
Tonight, as our already dimmed stars are replaced with more brilliant night flowers, press not the numbers 3-1-1, and instead, reflect upon the miracles of chemistry flaring around you. Down the block, a lighter ignites the lift charge and a time-delay fuse. As it crests over the rooftops, a second star-scattering charge breaks into the darkness. Pellets of metal salts absorb the heat of the explosion—excited to new states of being and exhaling a colorful photon as they return to a lower energy level. A car alarm goes off.  
The pyromania reaches its peak on the evening of July 4th. The Macy's show anchors a city-wide conflagration of the heavens. Its tens of thousands of shells are preceded and followed by the ignition of boxes labeled Zeus's Wrath, #LightandRun, and Popo Magnet. That night, raccoons emerge in the sulfurous haze to gorge themselves on the leavings of spectators. They boldly scavenge past dawn, feasting on the 100 tons of trash strewn across Riverside Park. You resent their sated retreat to nearby hollows. They will sleep deeply, but your future holds another night of fitful pops, shrill whistles, and anxious dreams.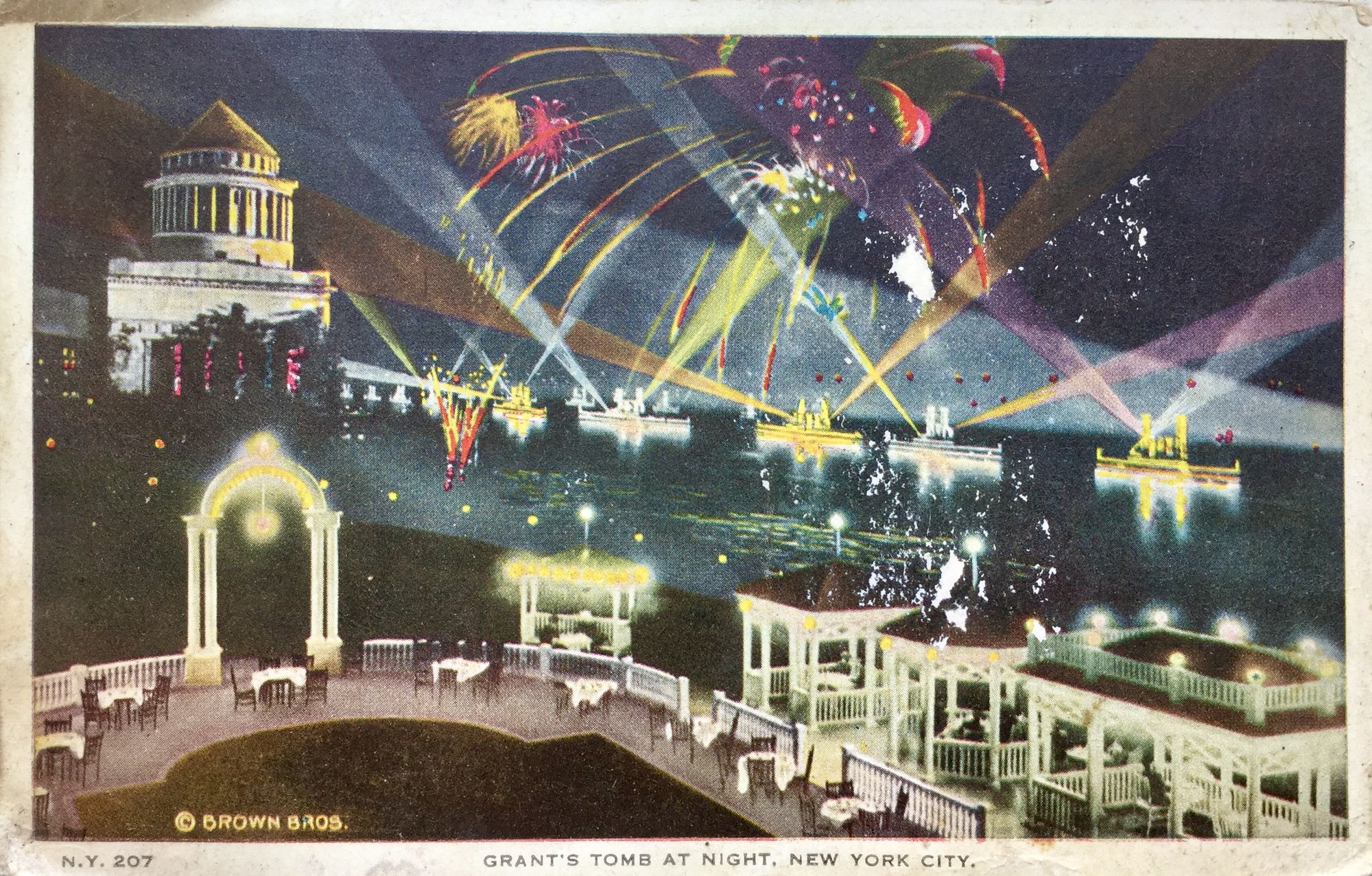 Put it on your calendar now: in colder months, one can enjoy the snapping excitement of some 600,000 firecrackers exploded in service of scaring away bad spirits at Chinatown's annual Lunar New Year Firecracker Ceremony. Perhaps those fireworks on your block are also warding off malignant ghosts…
For 15 seconds on June 29, 2002, a bridge of fireworks crossed the East River from Manhattan to Queens. Artist Cai Guo-Qiang's spectacular and ephemeral Transient Rainbow was made from 1,000 peony fireworks. Alongside, Cai made a "drawing" of the explosive event with gunpowder on paper that's now in the collection of the Museum of Modern Art.
Along with fireworks, NYC's streets are an ongoing cacophony of noise, from apartment-rattling cars to ear-splitting jackhammers. A glance at the city's recent 311 service requests includes loud music from trucks and parties, banging, illegal fireworks, and car horns. Just last month, a crack of thunder at 6 AM was so intense it woke up people around the city, the cause of the calamitous boom being a temperature inversion when a warmer layer of air bounced the sound back down to the city below.