Piping Plovers On the Beach
Some of the city's tiniest annual visitors have arrived to enjoy our shores, but they face formidable challenges.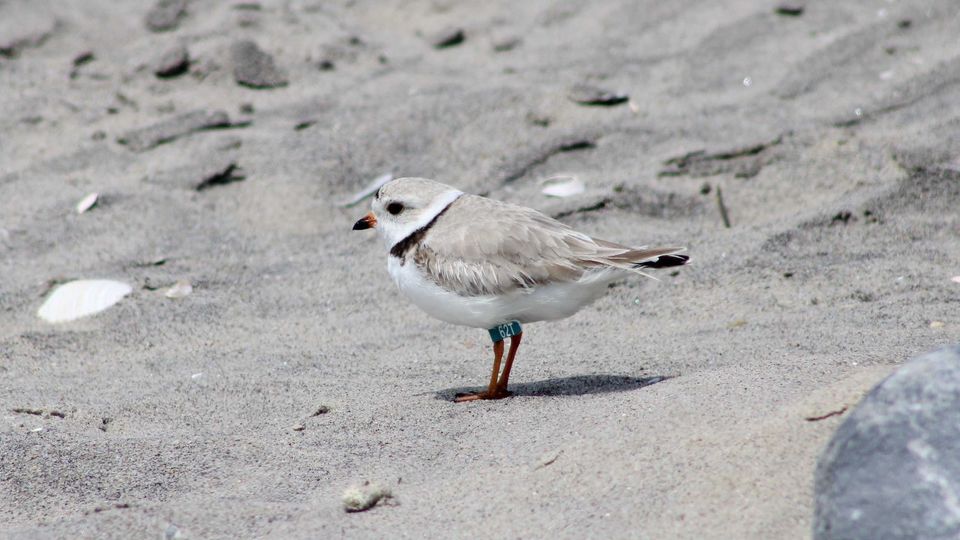 As we come to terms with our false memories of a warm springtime, we are stubbornly insistent that it will surely soon be beach weather. Intrepid New Yorkers and seasonal tourists alike have begun treading the boardwalk at Coney Island, huddled in sunny spots to devour their Nathan's Famous. Meanwhile, some of the city's tiniest annual visitors, the Piping Plovers, have also arrived to enjoy our shores, despite the lingering chill. From Sandy Hook to the Rockaway Peninsula, they are nesting alongside the water where they have access to their favorite foods—marine worms and crustaceans—but as temperatures rise in the days ahead, they face formidable challenges to their territory from wayward beachgoers, frolicking dogs, and the ongoing reduction of their habitat.

These compact birds with stocky bodies angled horizontally on spindly legs look like overwound windup toys darting in and out of the surf as they forage. They are enduring even as they are endangered. Less than a hundred birds nest near us, and there are only about 8,000 left in the whole world.

The staff of the Gateway National Recreation Area and volunteers from the NYC Plover Project carefully install symbolic fencing: miles of twine and thousands of jaunty knots tied in electric orange and pink caution tape warn beachgoers of prospective nesting sites. As Plover pairs settle on nesting sites, some are surrounded by protective enclosures where chicks that look like cotton balls on toothpicks quickly get their footing just hours after they are hatched. Unless the adult birds move, however, you may not notice them, for their mottled feathers blend perfectly into the sand.

As you make your way to the beach for some urban escape, keep an eye out for these shorebirds. You are not the only creatures enjoying the sand. Watch as they rush forward a few steps and dip down to pluck some morsel from the ground; there is a whole ecosystem here even as we focus on where to site our beach towel for optimum tanning wavelengths and water access. Leave your dog and your kites at home (the latter look a bit like birds of prey for creatures unfamiliar with human-made aeronautics). The birds, too, are here for that summer experience and we can do our part by making way as they scurry fearlessly past the giants around them. You may have had a long ride on the A train, but the Piping Plovers have flown thousands of miles to be here, pumping their small wings against storms and buffeting winds as they traveled from as far south as the Caribbean and Mexico. We can give them a little of the beach to rest and care for their hatchlings before they take flight again when summer wanes.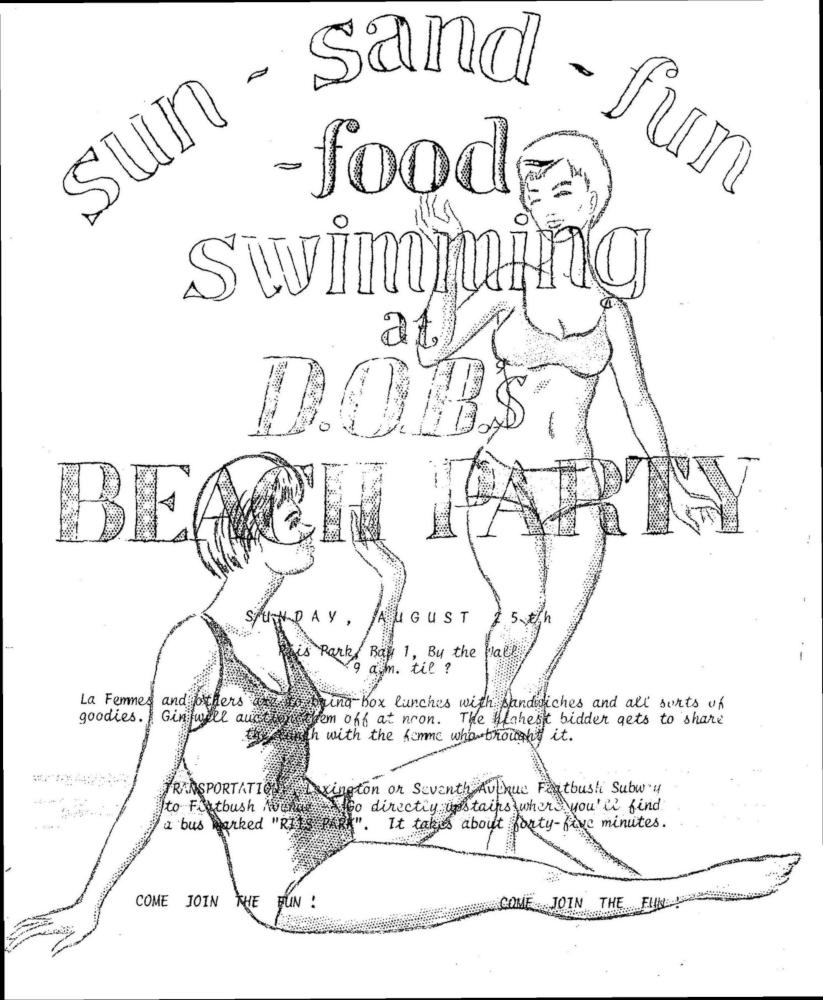 It's not just birds that flock to the Rockaways beaches. New Yorkers have long enjoyed the sand and surf there, and since the late 1950s, Bay 1 at Riis Park has been a particular haven for the LGBT community. The city now plans to demolish the Neponsit Adult Home, which looms above the still-popular queer beach, and many of the area's devotees fear the loss of a safe space. Remember to fight for the things you love while the water laps around your toes.
Become a plover lover! The NYC Plover Project turns on the charm offensive to protect Piping Plover nests. Volunteers walk the sands at Breezy Point and Ft. Tilden to spread awareness about the charismatic fluffballs fluttering around the dunes. Join their number or, after Memorial Day, say howdy to the folks at the Riis Park Beach Bazaar booth on Saturdays and Sundays. (Full disclosure, seasonal mage Erin is a first-year volunteer, and an admitted shill for this excellent cause.)
The New York City Parks Department Wildlife Unit has an impressive Piping Plover costume that sometimes makes appearances at summer events, designed by the prolific New York-based Geppetto Studios, Inc. Check out a video of it in action and marvel at their designs for Gotham Mini Storage, a big cannoli for Little Italy, an alarming but oddly charming bedbug, and much more.