City Shadows Fragment the Fall Foliage
Notice how the trees shift from sun to shadow as the earth turns.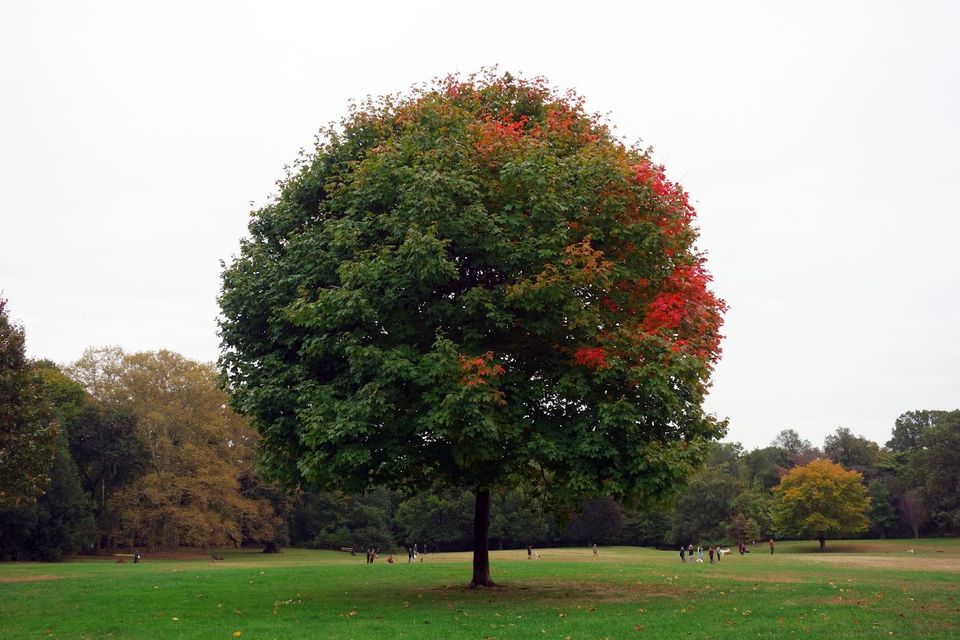 Autumn has arrived with its cool nights and chilly mornings, but sunny days endure. Still, on the edges of the maple trees are blazing signs that fall is here, with leaves turning a bright red, orange, and yellow. Among their numbers are the sugar maple (New York's state tree, although Vermont, West Virginia, and Wisconsin also claim it), the silver maple with its quickly gilding leaves, and the showy red maple. In Kissena Park in Queens, the historic grove where in the late 19th century some of the earliest Japanese maples were imported to the United States is becoming incandescent. Some of its oldest trees are still in orderly lines, an unnatural symmetry recalling this experimental garden.
The changing of the trees' color as the weather turns colder—with leaves losing their chlorophyll as energy is stored in trunks for the long winter ahead—is not only controlled by the temperature but by light. And in a city where greenspace is bordered by buildings, this means a fragmented season of fall foliage.
This is most noticeable in Central Park, where supertall towers and blocky residential buildings cast long shadows. The trees below are waiting for the sunset and sunrise to hit a certain angle so they don't shed their summer wardrobes too early. These shadows can obscure the view from their green canyon below the soaring glass, concrete, and steel. As Central Park arborist Alan Clark explained, "the trees often have a distorted sense of the seasons," so will have their autumnal foliage later than others in the city.
Look at the trees near you and notice how they shift from sun to shadow as the earth turns. Where are these shadows coming from? What does a tree perceive in this landscape of constant upward change? What will a new tower alter about our seasons here on the ground? Find a scarlet leaf and pick it up and hold it to the sky; celebrate that you are both beings of the sun.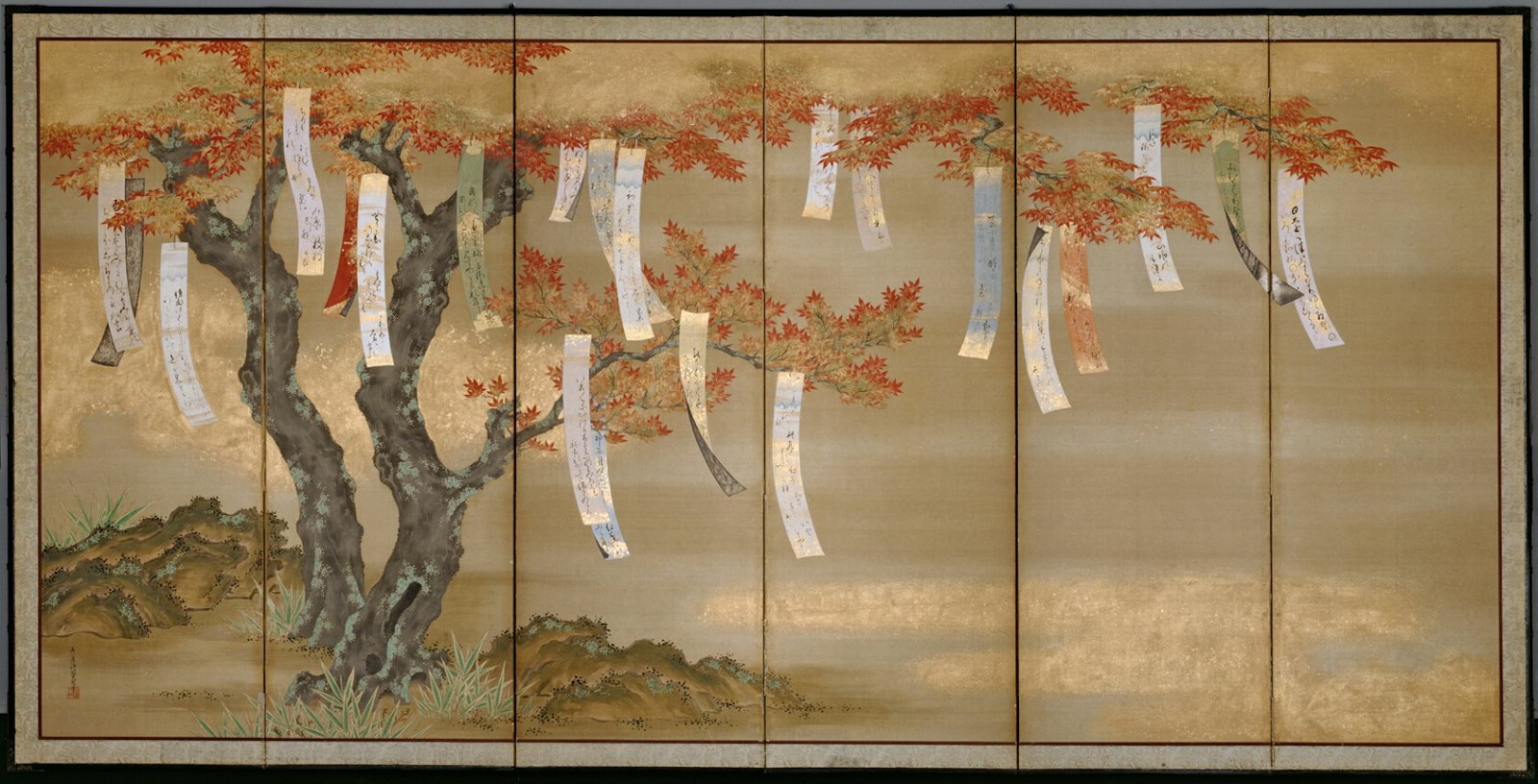 A slender silver maple was planted last November in Lower Manhattan outside the Museum of Jewish Heritage. The spindly tree may look unremarkable, but it has come a long way. It grew on a farm in Pennsylvania among its siblings that were all born from cuttings of a tree planted in 1943 by teacher Irma Lauscher and her students who were imprisoned in the Terezín concentration camp. It is named the Children's Tree, remembering where it came from and the local students carrying on that memory as their care for this living symbol of resilience.
If you are creating a bouquet of fall foliage for some rite or decor, take heed; one of the early fall colors is treacherous to touch. Poison ivy also turns red and loses its leaves this time of year, but does not lose its toxicity.
Evidence suggests that since the 1970s, climate change is shifting sugar maples away from brilliant reds and oranges, and towards more muted yellows and browns. Our warming planet is also causing a drop in the trees' sugar production, thus threatening the maple syrup supply. Some amongst our readers may remember that in late October, 2005, the heady scent of maple syrup haunted our city's streets. Four years and sporadic incidents later, The Maple Syrup Mystery Smell was later revealed to be emanating from a New Jersey food additive factory processing fenugreek, a maple syrup flavoring substitute. Skip the fenugreek and pour out a big dollop of genuine maple syrup on your pancakes this weekend. Honor the tree that grants such sweetness to both our tastebuds and our eyes.