A Lingering Blush of Cold Dawn
Our star now breaks above the horizon at eminently reasonable hours.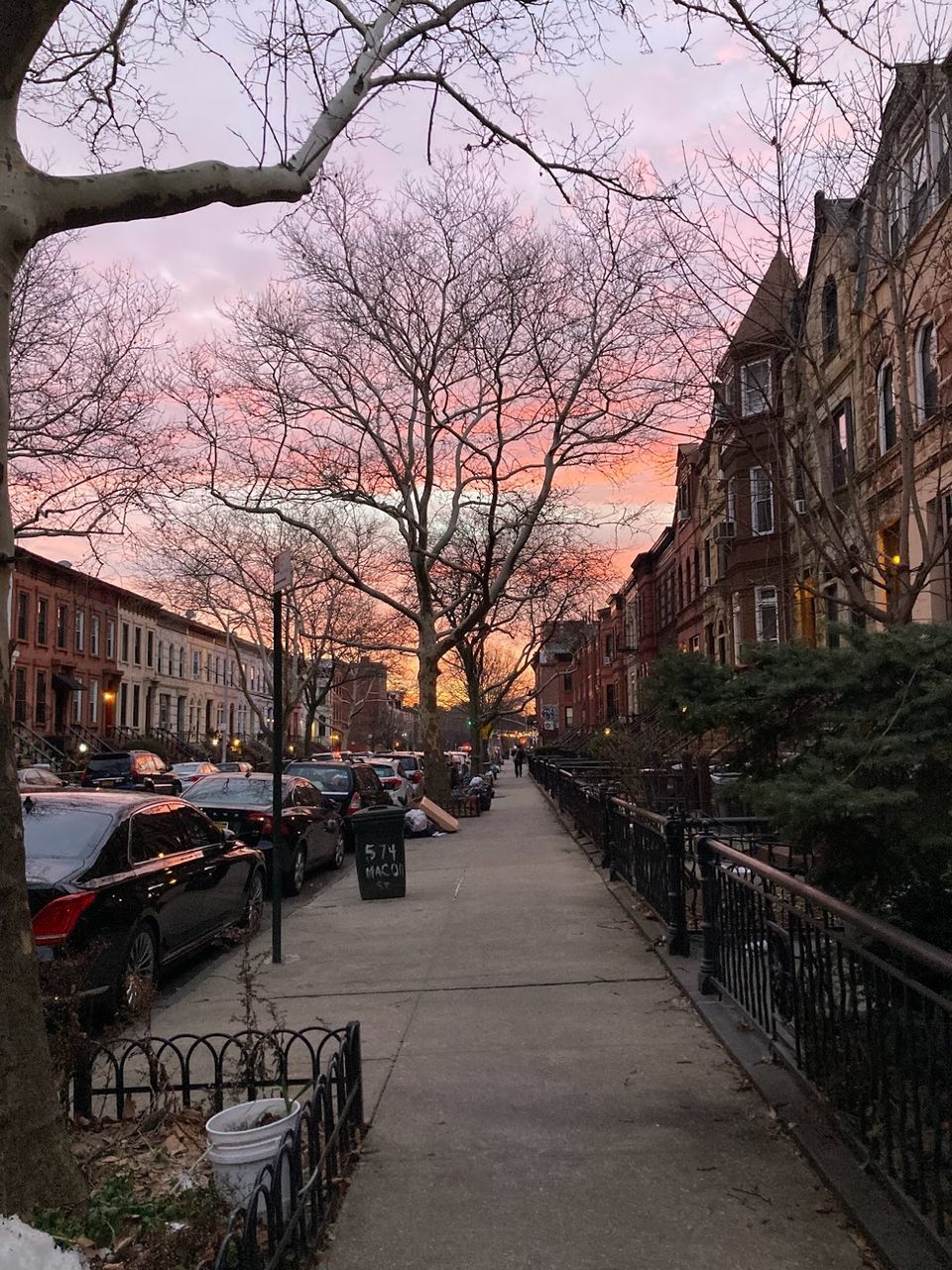 It is 4:30 pm on Monday. You look up from your desk to see that nightfall has already engulfed the afternoon. As you head down into the subway for your evening commute, you know that complete darkness awaits by the time you emerge. You are feeling disordered. Sunlight is for the weekend.
Find a solution by embracing the winter sunrise. Our star now breaks above the horizon at eminently reasonable hours. The low angle of its rise begins to smear warmth on your bedroom window. A few trees still cling to drying masses of leaves, and rosy-fingered dawn climbs on their shoulders, leaking in. The light lends such an eerily beautiful gray-yellow cast to your familiar surroundings that you reach for your phone to try to capture it. But the auto-white balance negates the magic. This will have to be a moment only for you.
Arise and join the small morning migrations of your neighborhood. Sanitation workers scoop up bales of damp cardboard. The crossing guard already stands at their corner. Newbie joggers pound the streets in Black Friday bargain sneakers, getting a jump on Christmas cookie pounds and the inevitable wave of New Year's resolutions.
Clouds lie horizontal in these colder days, not stacked like summer's towering heaps of cumulonimbi. So, some mornings will drape dense skies with low-hanging gray. But others, dear friends, will come on the heels of a cold front. Haze and pollution are swept away and the glowing sunrise gives way to the crisp blue of December days. Be the first customer at your coffee shop and savor the chilly morning sidewalk before your shower.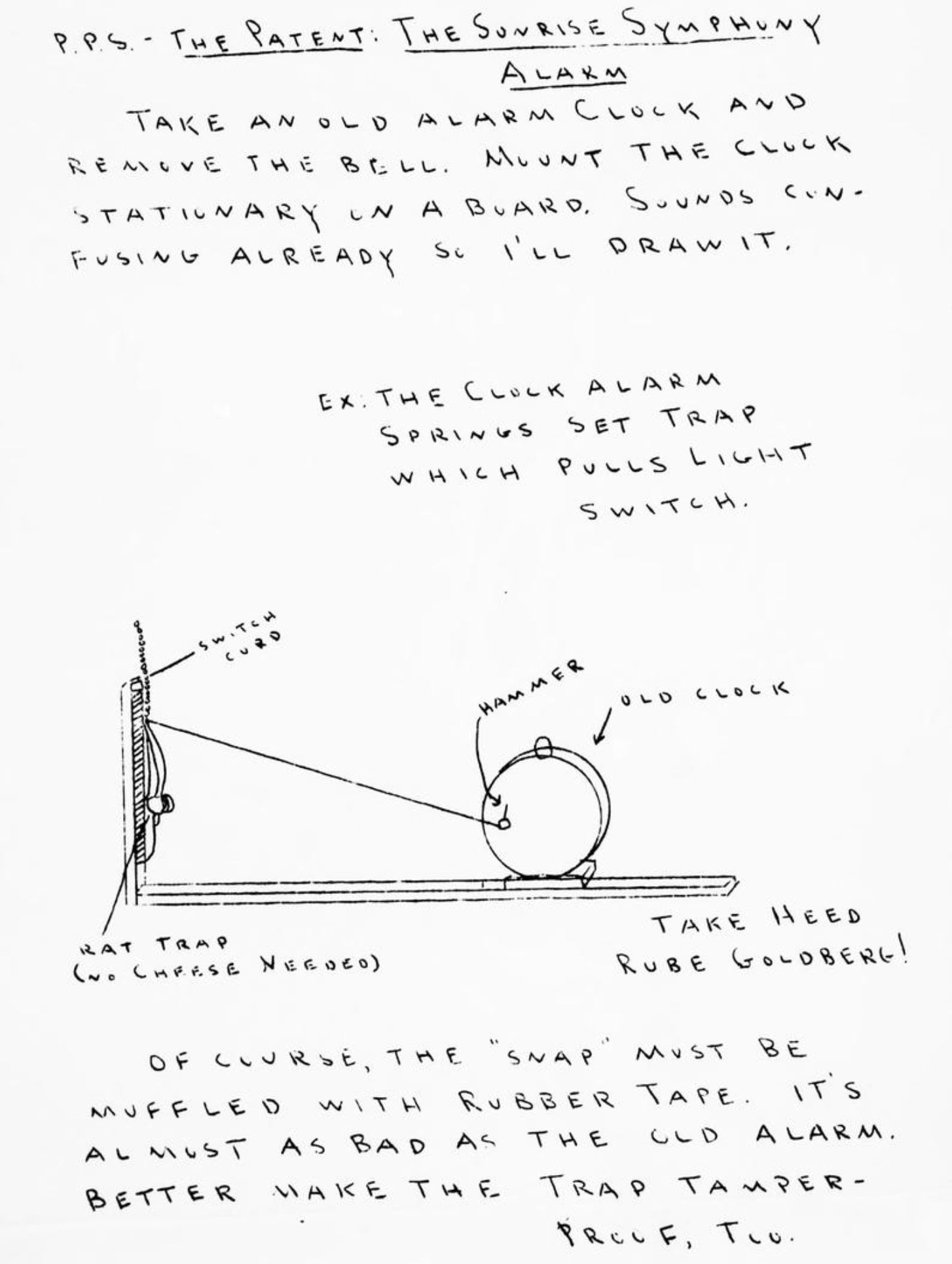 At 280 Broadway in Lower Manhattan, find the recently renovated New York Sun Clock and Thermometer, which bear the motto of the former newspaper, "It Shines for All." Over the years, their time and temperature readings have been reliably unreliable (a sign affixed to the thermometer at one point read, "Please somebody fix me, too"), but a 2020 restoration of the Sun Building included their refurbishment. At last, the convenience of street clocks returned!
The Empire State Building's 86th Floor Observation Deck is often touted as the City's best spot to view a sunrise. For the bargain price of $125, you can join 99 other people, sipping Starbucks as the morning rays make their way up the city's steel and glass towers. Alternatively, you could board the Staten Island Ferry for free, buy a steaming cup from their onboard commissary, and watch the dawn's approach from the water.
All hail NYC's Strongest, our Sanitation workers who usually rise around 3 or 4 am for their 6 am-2 pm shifts. They watch our streets awaken, while attacking our never-ending piles of refuse, and dodging back-of-truck sprays. Soon, they will strew our streets with salt, keeping the roads safe. Give your garbage truck workers a friendly wave when next your paths cross, and forgive the occasional container flung back to the sidewalk in haste, for the trash never sleeps.